BESTOOL Air Hydraulic Pump 10,000 PSI, Hydraulic Pump with Remote Control Act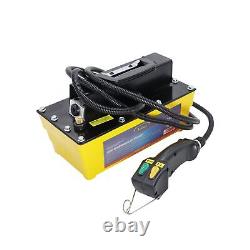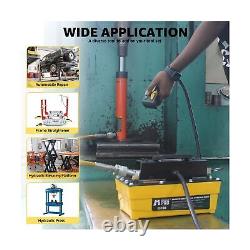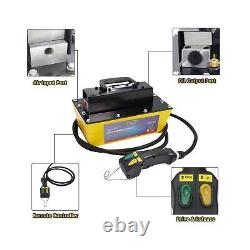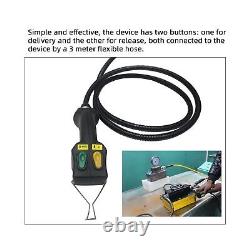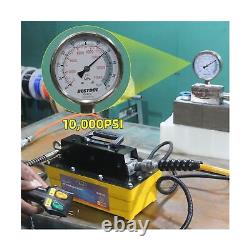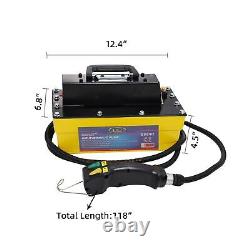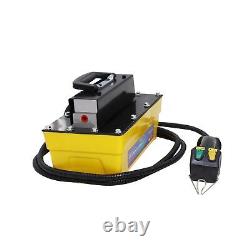 Brand New BESTOOL Air Hydraulic Pump 10,000 PSI, Hydraulic Pump with Remote Control Actuator. [Remote Control Operation]: The hydraulic pump with remote control actuator allows for remote operation, providing convenience and flexibility in hydraulic applications.
It typically comes with a remote control unit that allows the operator to control the pump from a distance, eliminating the need for manual operation and reducing operator fatigue. [Precise Control]: Air Hydraulic Pump is designed with precise control capabilities, allowing the operator to accurately control the hydraulic pressure, speed, and direction of the pump. This allows for precise and efficient operation in various tasks, such as lifting, pressing, pulling, and pushing. [Maximum Adjustable Pressure]: 10,000 PSI with a 3/8 Inch NPTF Oil Port. High-Quality Aviation Aluminum Pump Core and Durable Aluminum Reservoir for Long-Lasting Performance. [Applications]Ideal for a Wide Range of Applications, Including Body Frame and Alignment, Rams Presses, and Hydraulic Pullers. Suitable for Use with Large 55-Ton Rams and Provides Reliable Power Source for Hydraulic Tools Operating at High Pressure.
Versatile and Easy to Use, the BESTOOL Air-Actuated Hydraulic Pump is a Reliable and Efficient Power Source for Your Hydraulic Applications, Offering Convenience, Durability, and Performance. All our products are brand new and sealed. We take our reputation seriously.